The Check Writing Partner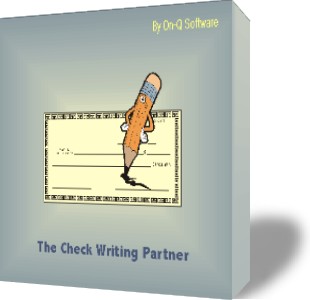 The Check Writing Partner is a stand alone checkbook and check writing software program characterized by its simple, easy to use, yet complete design. Is an ideal solution for your business or personal check writing needs. It tracks funds from up to 3 different bank checking accounts and one can instantly print recurring and/or immediate checks. All pertinent bank account deposits, charges, provider check history and provider year end forms are readily available at your fingertips reach.
Displayed below are a several of The Check Writing Partner screens. Scroll down and click on a picture and see how The Check Writing Partner software is distinguished by its complete, yet simple and easy to use design.
* * *
Main Menu Vendors Check
Disbursement History
Business Applications
Professional Service Providers
Personal/Home Accounts
Associations/Memberships
Home Based Business
Internet Service Provider
Subscription Service
Cable/Satellite Company
Answering Services
Alarm Company
Recurring Service/Fee
Recurring Medical Service Cards
Rental Property
Rental Equipment
Storage Company
Insurance Company
Pest Control Service
Pool Service
Pager Company
Media/Advertising
Delivery Service
Cleaning Service
Trash/Hauling Service
Janitorial Service
Lawn Service
Maid Service
Partial Features
User friendly screens
On line help
User's tutorial
Quick set up notes
Maintain unlimited number of vendors
Pre-fills check information
Prints immediate on demand checks
Prints recurring fixed amount checks
Tracks check breakdown by expense category
Maintains provider check history
Uses predefined check format
Convenient window envelopes to match your checks
Multi checking accounts
Provider and check disbursement reports